It changes your whole view of the world – at least it did for me.
As a result, I have become much more lenient towards others and dare to be myself more.
I am now much more aware of my qualities and my pitfalls. This makes it easier for me to ask for help from others and I use my qualities much better. It gives me more clarity in the direction I want to go.
Click on read more and scroll down for the text.
1. For INDIVIDUALS pursuing personal GROWTH.
2. FOR TEAMS IN STARTUPS AND YOUNG, FAST-GROWING ENTERPRISES
3. FOR INVESTORS (Venture Capital firms and other investors) IN STARTUPS and YOUNG, FAST GROWING COMPANIES
For INDIVIDUALS pursuing personal GROWTH.
Perhaps the most important realization an individual can make in their quest for personal growth is that there is no single formula that defines the path to personal growth. We all have different goals and priorities.
We also have different natural strengths and weaknesses that are part of our inherent personality type. So how can we as individuals feel stronger in our lives?
The MBTI tool helps us realize what is really important to us. Recognizing your pitfalls and your qualities is an essential step and the first key on the road to personal growth.
While improving our self-knowledge and realizing our true goals can be very liberating, we cannot ignore the rules of the society in which we live. We could recognize that other people's value systems are no less important than our own. And recognize and accept that we live in a society where certain personality types and behaviors are more suited to certain tasks. This is the second key that opens the door to personal growth.
For example, there are situations where it is more appropriate and effective to show compassion and caring (Feeling), rather than rationality (Thinking). Likewise, there are situations that call for rational decision, in which the more subjective point of view of the feeling function (Feeling) is inappropriate and ineffective. Individuals with a preference for Feeling have a natural advantage over Thinkers in situations that require compassion and awareness of other people's emotions. Conversely, individuals with a preference for Thinking will have a natural advantage over Feelers in situations that require the ability to make a decision based on rational data.
As we learn more about our personality type and the types of others, we gain more insight into why people react differently in different situations. This allows us to better accept and understand people's behavior that is different from our own.
So how are we going to realize what really matters to us? How do we recognize our weaknesses and learn not to hide behind them? How do we balance? How do we open the door that shows us the way to personal growth?
MBTI is a model that will help you expand your understanding of human diversity. A better understanding of yourself and others will help you find, follow or expand your path. An awareness and acceptance of the fact that one personality function may be more effective than another in a given situation will help you understand the relevance of personal growth to your life.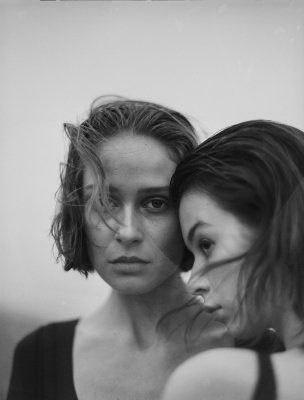 Add Your Heading Text Here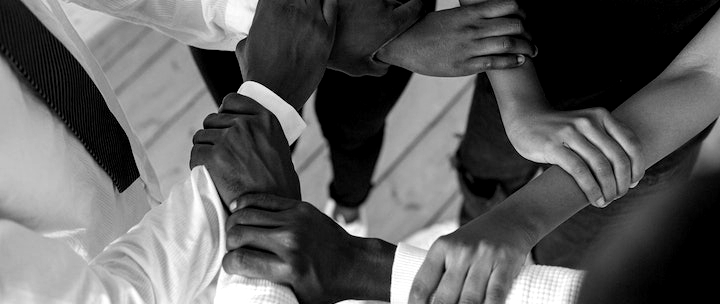 FOR TEAMS IN STARTUPS AND YOUNG, FAST-GROWING ENTERPRISES
One of the important aspects when considering the structure of a startup team is that each role should have complementary skills rather than similar characteristics. Skills are one thing; personality is another and the ability to work together as a team is an essential prerequisite for a successful startup.
The MBTI personality tool concretely helps the team to provide insight into important individual personality types and preferences and thus insight into and understanding of the behavior of the other team members. This makes it easier to create work structures that suit everyone.
Having a team structure where you mix the different preferences can be an important strength, as a situation will be thought through from different perspectives The fact that all the different preferences are active in a team can have concrete consequences. An example is a team member who thinks too much and constantly changes the scope and plan of the project – such a person needs to be restrained for stability, perhaps by providing him or her with more specific targets and specific desired results. An introvert needs to be encouraged to share and speak up or his or her ideas will be washed away in the noise of louder voices.
MBTI is therefore also a tool that can be used to work with the different preferences we have, by making us aware of them. It creates the opportunity to create a common language that can increase the quality of teamwork by creating ideal communication rules. In addition, you also gain insight into how all team members contribute – each in their own way. In this way, the MBTI tool concretely and effectively leads to improved communication and mutual respect between team members, making it easier to challenge and complement each other and to work together towards a desired result. MBTI is a powerful tool for understanding innate thought processes, and it can be used excellently to build a diverse team, especially diversity of thinking. It can be used as a stepping stone to foster an attitude of innovation and creativity. An MBTI assessment of a team can be a good starting point to know how much diversity of thought and experience you have in your team and to build the diversity agenda from there.
Add Your Heading Text Here
FOR INVESTORS (Venture Capital firms and other investors) IN STARTUPS and YOUNG, FAST GROWING COMPANIES
In the investment process of a Venture Capital firm ("VC") or an (informal) investor, a lot of attention is paid to legal, tax and financial aspects during due diligence. Over the past few years, VCs/investors have become increasingly convinced that a good understanding of the personalities of the individual team members and therefore the ability to function and grow well as a team is an equally important aspect of the investment process. Ultimately, investments are also made (perhaps especially) in people.
More and more investors in startups and young fast-growing companies are therefore asking teams to use the MBTI tool.
A personality tool such as MBTI has proven to be an effective way to speed up the introductory process. VCs and other investors have an interest in knowing who the team members are on a deeper level. It shows concern for the people who initiated or are part of the startup, an interest in what motivates them, and an awareness that interpersonal compatibility and conflict can have a huge impact on the team's ability to succeed. A team's personal chemistry and balance of personality styles can greatly facilitate or hinder collaboration.
Typically, VCs/investors share the results of the MBTI report with the team members, and this provides opportunities for team building if the team can embrace the insights provided by the MBTI tool as a way to learn more about each other. These reports are shared openly with team members, can be useful tools for discussion as a team continues to grow in its work dynamics, and facilitate a deeper appreciation of each other's strengths. When a team is willing to use the MBTI tool and discuss its results together, it can lead to better insights about ways team members can help each other and better leverage each other's strengths.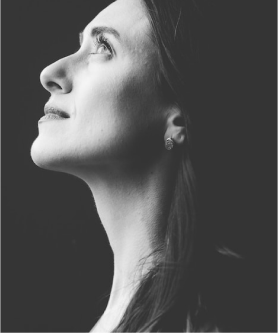 Add Your Heading Text Here
It is always important that personality type is not the answer to everything, just one more tool to help you grow, achieve, and prosper in your life.